We finally had some dog shows to go to!  There were multiple weekends of dog shows in Ocala for the young Amber Trace girls to attend.  Lots of Ridgebacks entered and lots of professional handlers here for this circuit of shows.  Sometimes I was the only non-pro in the ring!  All three Amber Trace bred girls managed to pick up a major each from these events.  
Zynga - (Amber Trace SoUnique at Ropasa) was the first to win and get her first points.  Handled by Sweetie Kay and it was a 4 point major.  She was also Reserve Winners the day before.  She is settling nicely and her owner Robyn and I are pleased with her progress.  This wild red head is growing up!  She also has her OFA certifications passing hips, elbows, and cardiac.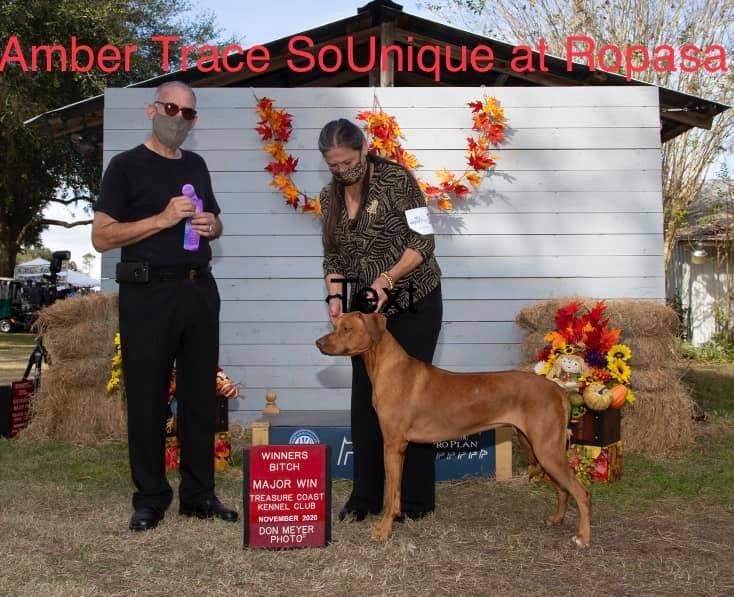 Next was Mazey (Amber Trace It's Amazing To Be Me) who went Winners, Best Of Winners AND Best of Opposite over a special for a 4 point major.  She needs 1 point to finish her championship.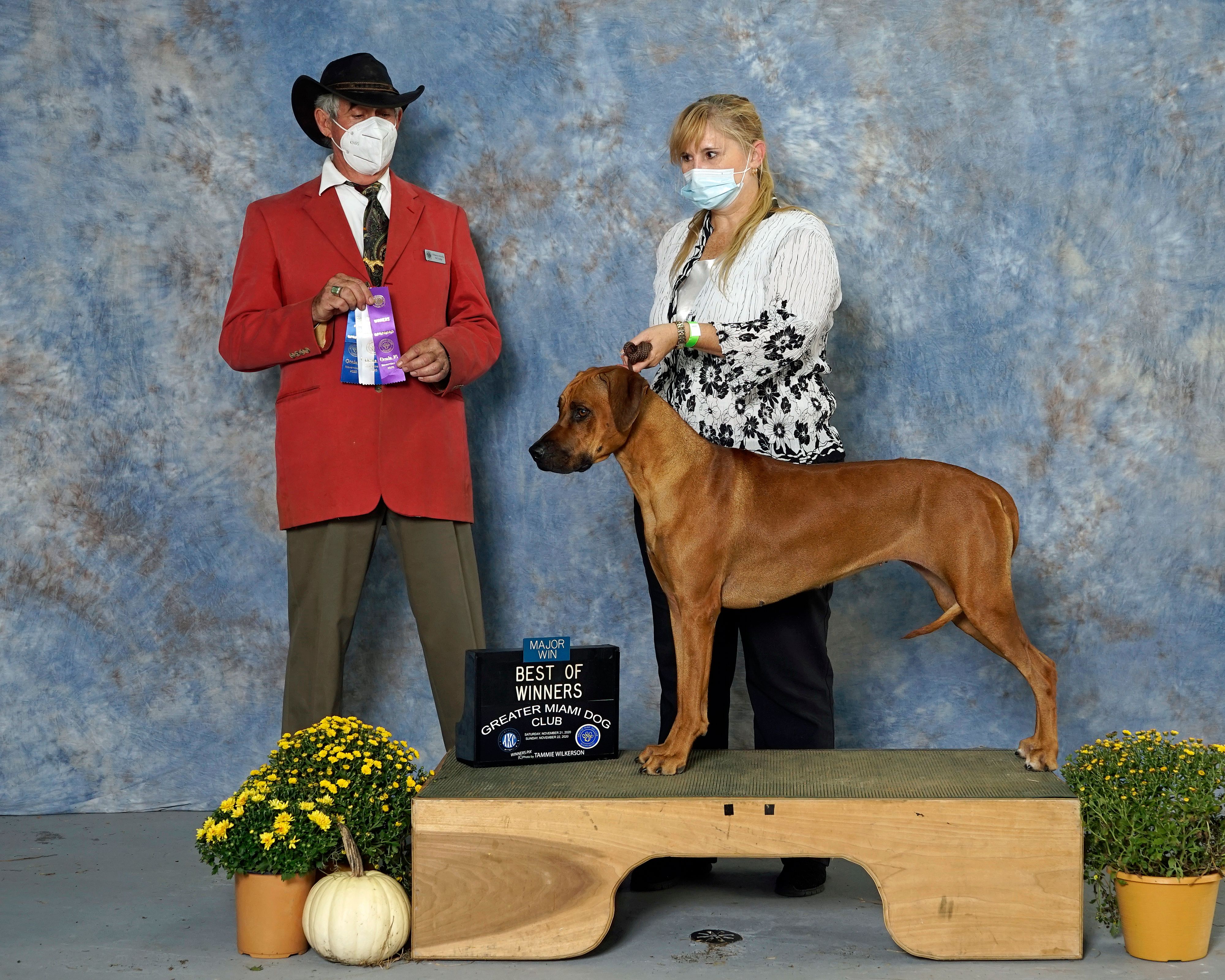 Then the baby, Torey, (Amber Trace Bring It On) placed as Winners for a 4 point major.  Torey has 9 points now with both her needed majors.  Great for only 9 months old!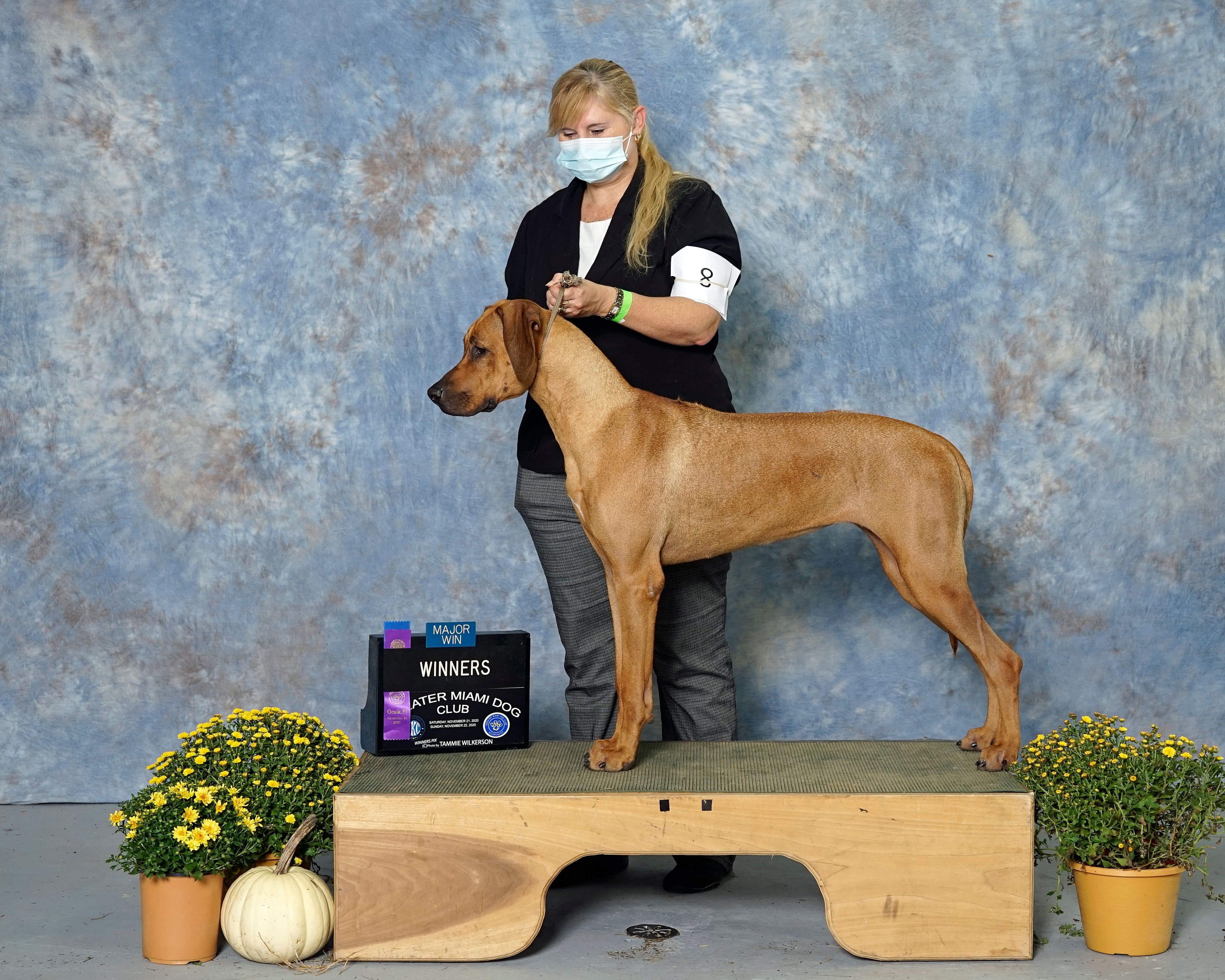 Very happy with all 3 of these girls!