Our next litter plans will be Summer or Fall 2024.  If that timing works for you, please complete an application and we will keep you updated.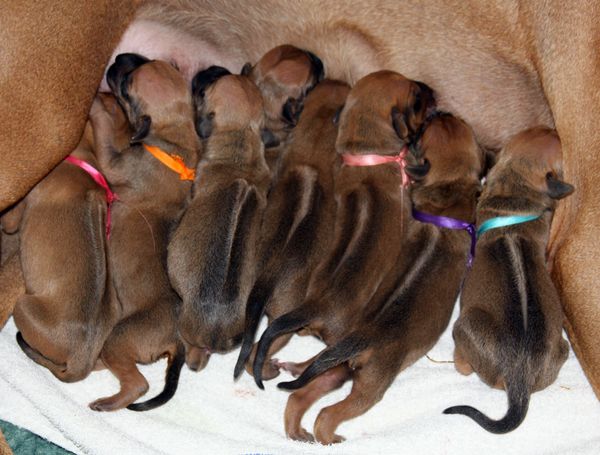 AKC REGISTERED
HEALTH TESTED
IMPORTANT NOTE:  Any dog received from us can not be sold or given away without our written permission.  If at any time you can not keep an Amber Trace Rhodesian Ridgeback, you must contact us first.  We will help you find a good home or we will take the dog back in to our home.  We don't ever want one of our dogs to end up in a shelter or in a home where they are not given the love and attention they deserve.  To help insure that, we would like to know where our dogs are at all times, so we expect to be given new contact information if you move or change phone numbers.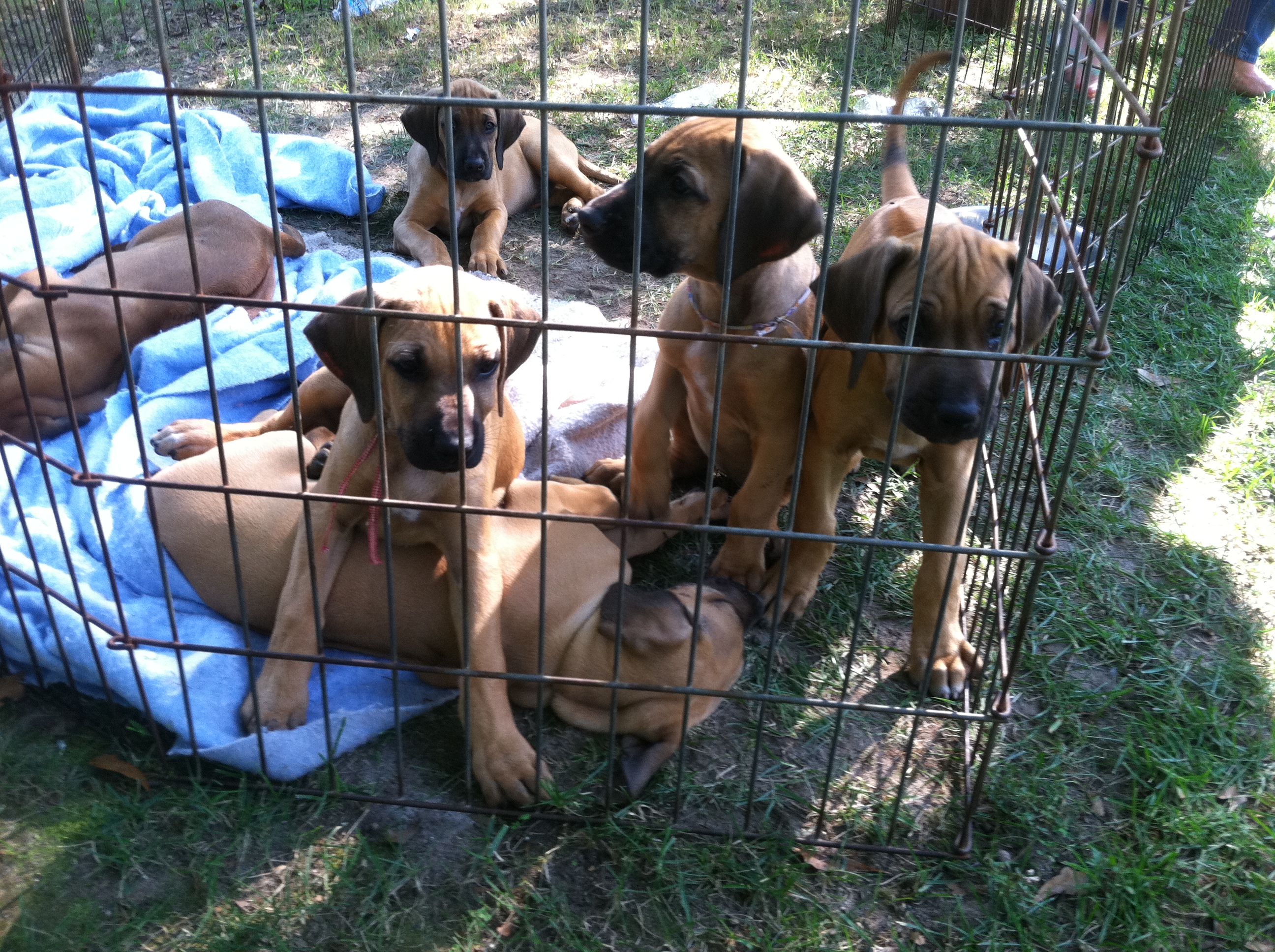 The picture above is Amber with her litter mates.  She was front and center and climbing on the others even then!


We believe all dogs used for breeding should be health tested and registered with the AKC.  Also, the breeder should provide proof of testing, be available after the sale for advice, and they should take back any dog they have bred if that dog needs a home.