We said goodbye to this special boy on January 18th, 2021.
We lost him to cancer and he is missed every day.
6/1/11 - 1/18/21

TRACE

MuZari's Trace of Amber SC Fch
Sire:  Kengali's Cleared for Takeoff  X Dam: MuZari's Foreign Affair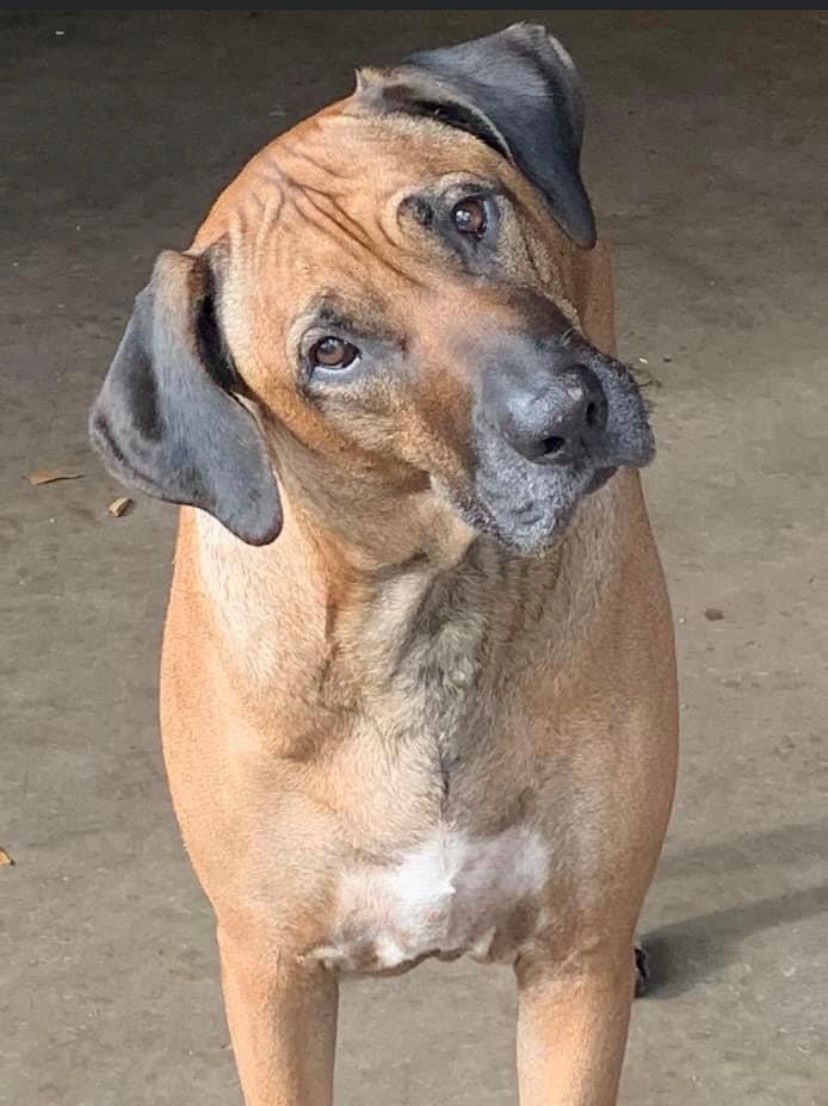 DOB: 6/1/11
Height: 30 inches
Weight: 120 lbs
DM Carrier
Trace is neutered and therefore not available for stud.

Trace is a big sweet boy that LOVES to lure course.  He is our second Rhodesian Ridgeback and the first one we tried competing with.  He is a favorite with family and friends and is especially close to my granddaughter.  He follows her everywhere when she visits.  He also answers to Boo Boo or Boo.  He has this nickname because his silly puppy antics caused a few injuries when he was growing up.  It seems like there was always a bump or a scrape on him after playing in the yard.  He is the most trusted dog in the house when we aren't home.  He is a gentleman and doesn't counter surf or chew anything up.   He will climb in the bed and take all the covers off so he can sleep on the cool sheets though!  He has his ASFA field championship and his Senior Courser title in AKC.  He is pointed towards his AKC Field Champion title too.