Silas & Mazey puppies arrived on 5/3/23.  Mazey was big and we knew to expect a large litter.  We did not expect 16!  The babies are looking good and healthy.  All have ridges and we have wheaten (like Dad) and red wheaten (like Mom) in the litter.  Mazey lived up to her name and did an AMAZING job!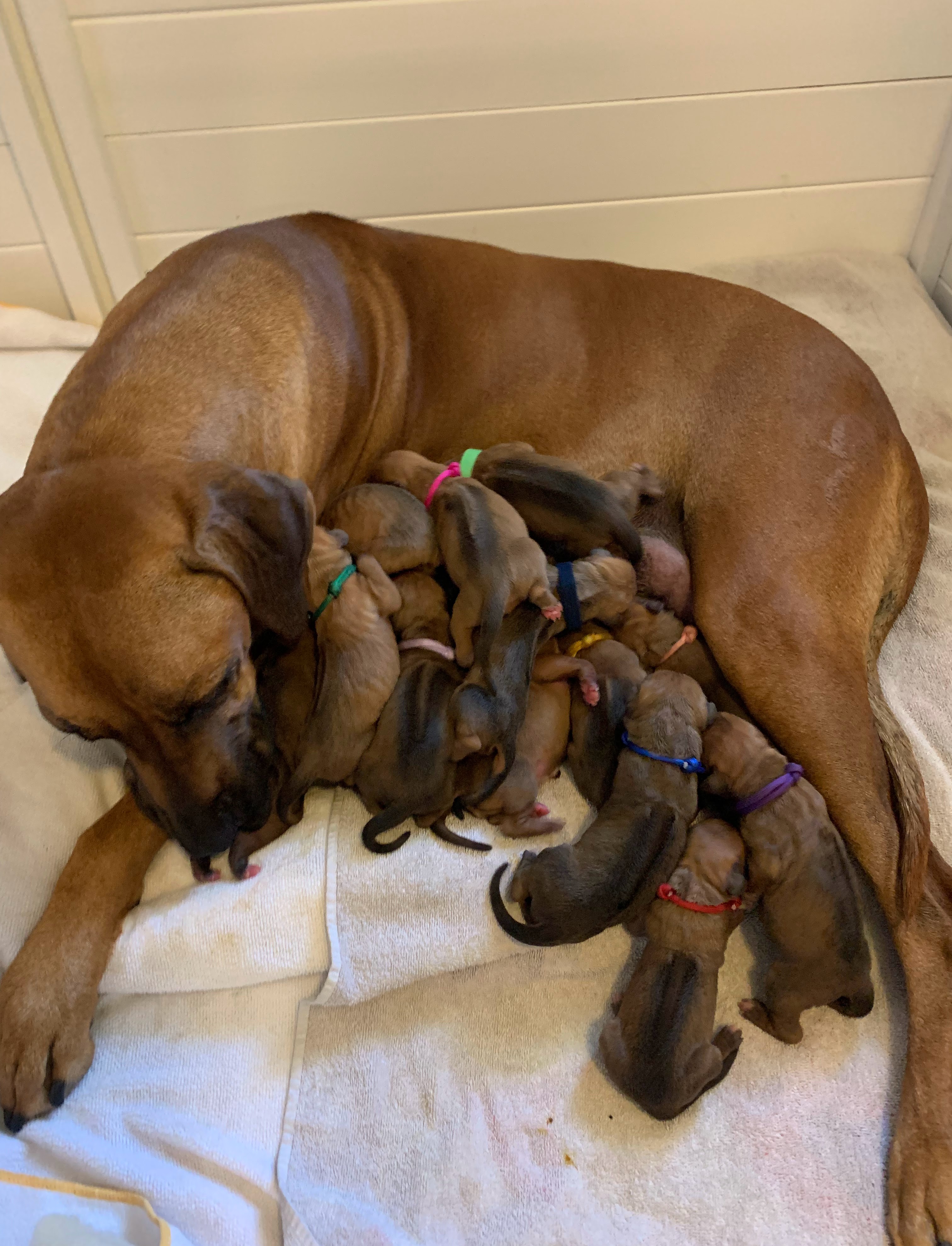 Here are some pictures of the puppies.  They have been growing like weeds and doing so well.  Mazey is a great Mom.  The babies are 4 weeks old and almost ready to move the whelping box to the big pen.  Then they will have some adventures outside.  Still some boys and girls available.  They will be ready to go home on 6/28/23.  I have had a few people tell me the puppy application doesn't always submit.  Feel free to use the Contact us page to reach us too if you don't think it went through.
Silas & Mazey puppies are 7 weeks old!  They are all so active and playful.  Some look just like Mom and some look like Dad.  What a ride this has been with the amazing sweet 16.  We have a few puppies still available so feel free to contact us.
Some more puppy pictures.  Puppies are in their new homes or heading home soon.