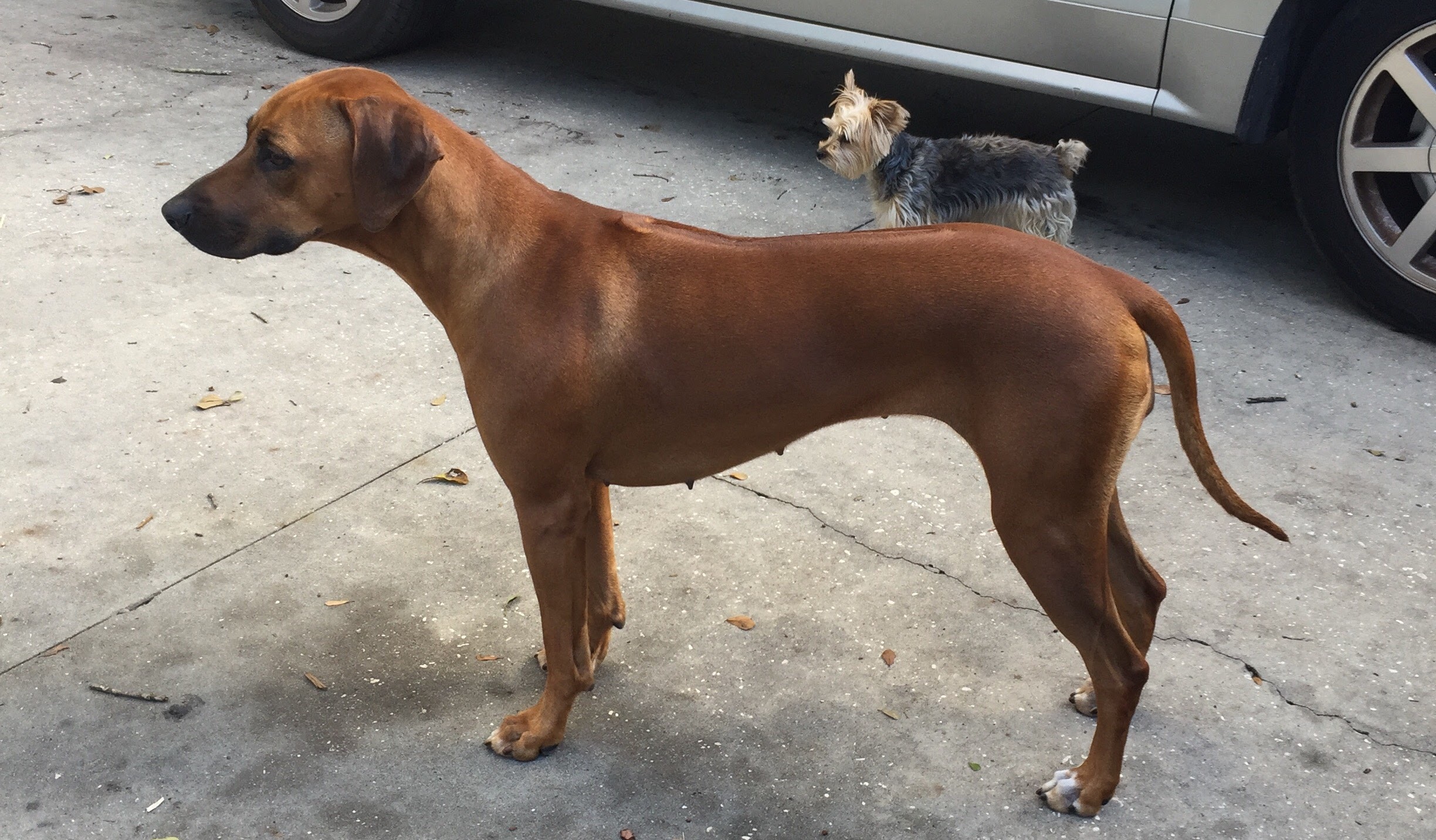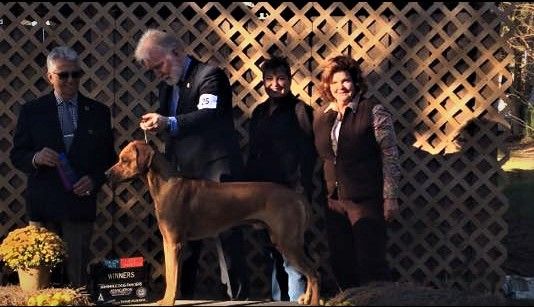 Zoey's Health Clearances
CHIC #126750, Hips: OFA Excellent, Elbows: OFA Normal, Patellas: OFA Normal, Thyroid: OFA Normal, DM: High Confidence Clear, EOAD: High Confidence Clear, CAER: Normal
Pedigree link:  Zoey Pedigree
Health Clearances OFA link:  Zoey Health Clearances
Zoey has her own page to view more pictures of her.  This will be Zoey's second litter.  We are so happy with the health and personalities of her first litter.  Zoey is a wonderful Mom to her puppies and she bounced back from her 2018 litter well. Reproductive vets are presently recommending back to back breedings instead of waiting between litters so we chose to go ahead with another litter from Zoey.  We chose Turk as we like him and his owners and his breeder are friends. We have seen Turk often.  He is very sweet with lots of bone and an athletic build similar to our Zoey. We are all very excited to see these babies!
Turk's Health Clearances
CHIC #138107, Hips: OFA Good, Elbows: OFA Normal, Cardiac: OFA Normal, Thyroid: OFA Normal, DM: High Confidence Clear, EOAD: High Confidence Clear, CAER: Normal
Turk Pedigree link: Turk Pedigree
Turk Health Clearances OFA link: Turk Health Testing
Turk is a sweet boy that we have watched grow up.  He loves to Lure Course and is currently listed as the fastest RR in the FastCat runs this year so far.  He completed his BCAT title and is working on his field championship.  He has his AKC Champion conformation title and is working on his Grand Champion title too.  Breeding is about family. We don't just consider the individual dog when planning a breeding.  We know Turk's Mom, Sister, Brother, even Grandparents and even some half sibllings and their health testing results.  We are looking foward to having puppies that are healthy with wonder temperaments that are capable of competing in the ring or on the field if their families want to. 
3/30/19 - Pregnancy confirmed!  Approximate due date is 4/25/19.  
UPDATE: Puppies born 4/23/19  - All doing well.  We have 5 girls and 3 boys.  All healthy and LOUD!  These pups let you know when they are hungry that's for sure. All puppies have beautiful ridges, black noses, with very little white.  We are so proud of Zoey and Turk!
Collar colors are:
Rainbow - Girl
Green - Boy
Blue - Boy
Pink - Girl
Olive (Dark Green) - Boy
Purple - Girl
Lavender (Light Purple) - Girl
Yellow - Girl
Puppies are 2 weeks old. They are little eating machines and are nice chubby.  Eyes are starting to open.  Zoey is doing a great job so I just get to take care of her and enjoy them right now.
Puppies are now 3 weeks old and all doing so well!  Couldn't  be happier with all the pretty colors and lovely heads on this litter. They still sleep a lot but have started to play and are practicing their little barks and growls.  They can hear and see and so there is no sneaking in to check on them.  All their little heads pop up and they start looking for me.  I play them classical music and nature sounds and they seem to like it.  Momma Zoey is not happy with their teeth coming in so I help her out by giving her half at a time to nurse.  I think she appreciates it! They have started on puppy mush and have had one deworming and nail trims every week.  Next week they move into a big puppy pen and start litter training.  The big pen is right next to our living room so they will get use to house sounds and start to see the other dogs through the fence.