The girls hit the field and the show ring are doing so well.  
Torey (Amber Trace Bring It On) won back to back 5 point majors in January at the Brooksville shows.  So, we now have a new Champion!  At 11 months old this girl likes to strut her stuff and finished easily with 4 majors and 19 total points.  She also completed her JC (Junior Courser) title March and so far LOVES the chase. 
We celebrated with an Ad that will be coming out in the RRCUS magazine soon.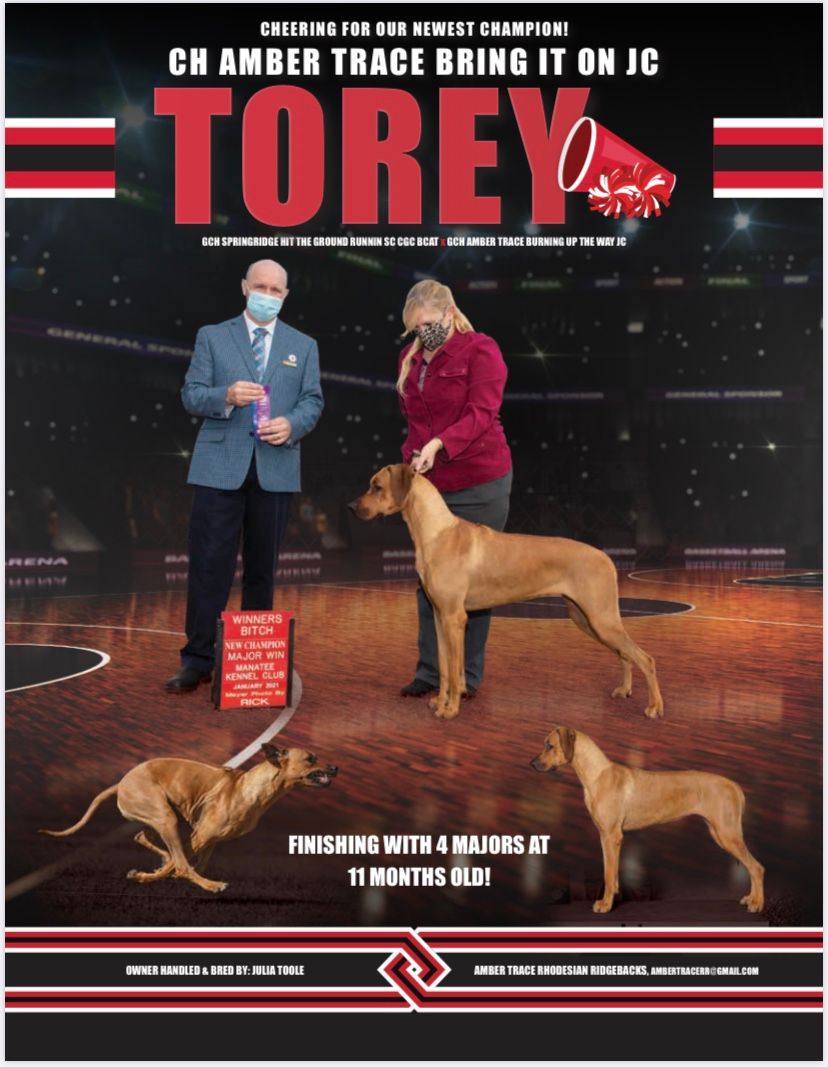 Mazey (Amber Trace It's Amazing To Be Me) also earned her JC (Junior Courser) title.  She was competitive in shows too picking up some class wins and a Reserve Winner's placement at the Lakeland shows in February.  Still chasing that one point to complete her conformation championship.  Sooooo close!