This year we went to the Ridgeback Regional Specialty show but did not participate in the AKC National Championship shows on the weekend.  COVID limited events and being able to watch the judging on site.  I watched from the live stream and stayed home.  However, on Friday we brought Mazey and Torey to compete.  The entry was 81 Ridgebacks! 
Torey (Amber Trace Bring It On) won 9-12 month puppy girl class and Mazey (Amber Trace It's Amazing To Be Me) won the Bred By Exhibitor girl class. That means I have two girls to show in the Winners class at the same time!  Luckily we have friends to help out and Rhonda (daddy Turk's breeder) showed Mazey for me.  They received a Reserve Winners award.  Here is the official win picture.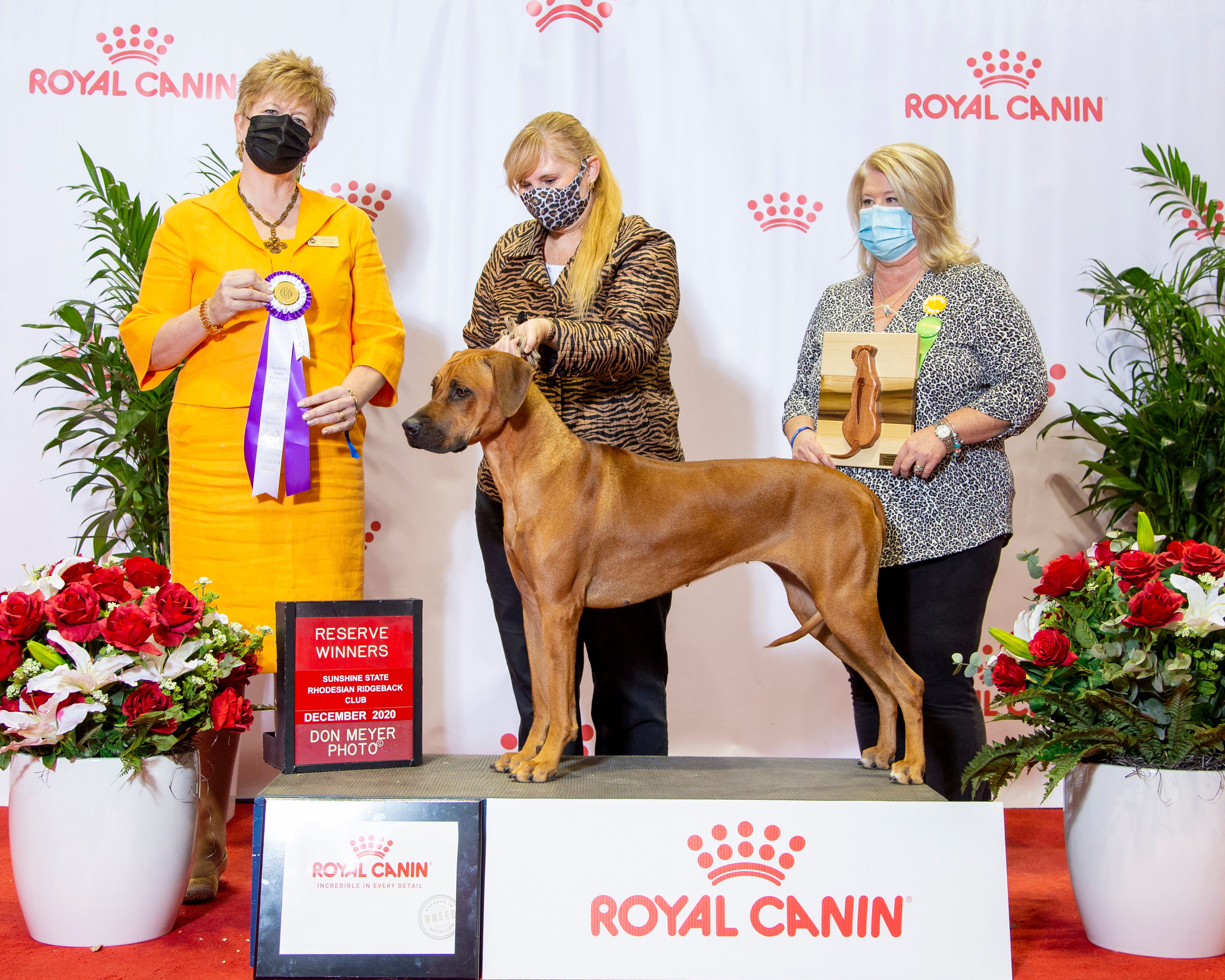 Last show of the year for us.