Mazey snagged that final point to complete her championship at the Elkton show on 4/10/21.  Our good friend Raul handled her to the Winner's win.  She showed well for him.  This girl has completed everything we have asked of her and is super sweet.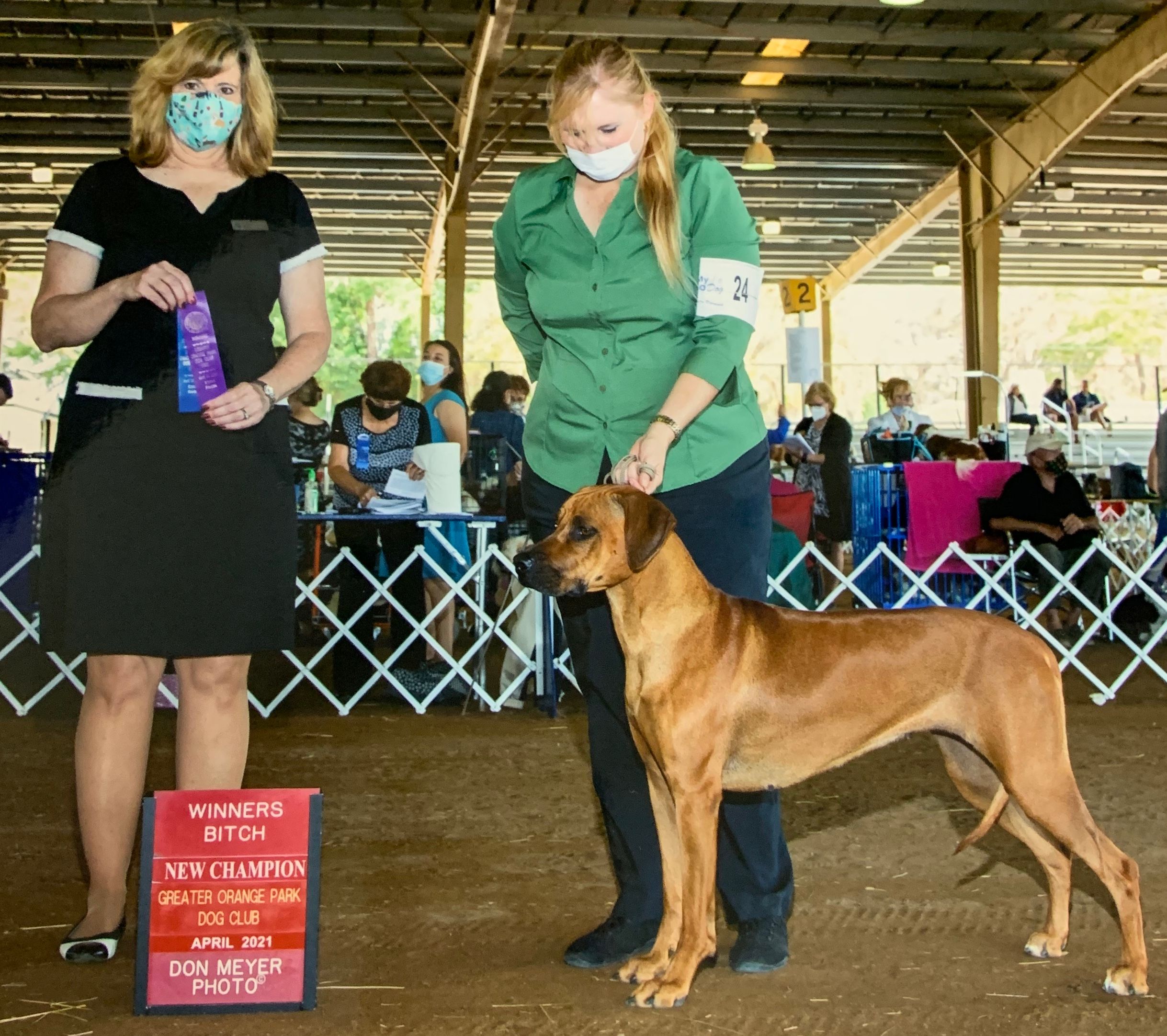 Her half sister Torey was in the breed ring and received a 3 point major towards her Grand Championship going Select the same day.  Proud of this young girl too. 
Baby Silas visited his first show and had a blast.  Silas is our singleton puppy from Scarlett born on Christmas Eve.  He is the newest addition to the pack.  One spoiled baby boy!